WOW 2017 Oscar Wilde
WILDE 2017
27 May - 11 June
Exhibitions, events and activities inspired by and exploring Oscar Wilde's stay in Worthing in the Summer of 1894. More information coming soon.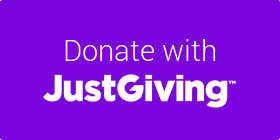 You can support the festival by donating via Just Giving.
Click on the purple button >>>

If you are a business you can contact us about our advertising and sponsorship opportunities: info@worthingwow.co.uk
WOW Autumn events 2016
Now in its fourth year. The return of Worthing's best spoken word night, now in a new venue and time slot.
Join us for tea, cake, poetry and stories. All welcome.
Wednesday 23rd November
#WOW2016 MAY 28 - June 12


Thank you! Our 2016 festival was our biggest and most ambitious festival yet.

You can find out what happened during the festival here: >>> 2016 WOW FESTIVAL BROCHURE

We had a very strong Film strand this year as we celebrated 120 years of film in Sussex.

Within our Words strand, we had author events, writing workshops and hands-on chances for people to make films, and write stories. As ever we had a fantastic time visiting schools in the run up to the festival. Families are always welcome to all events, and this year we had the highest number of entries to our Competitions.

Thank you to the thousands of people who attended events and exhibitions! We had a brilliant festival.
Tweets by @WorthingWOW
Worthing WOW 2016 Festival Trailer
WOW About
Worthing WOW is a non-profit making group which exists to promote arts, culture and heritage in Sussex. Worthing WOW has an excellent reputation offering a platform for work, celebrating creativity and encouraging artistic expression.
Worthing WOW is a Registered Charity : Number 1166203

More WOW
Join our Mailing list for exciting updates at the >> We Need You! page
Or visit our >> Contact page to get in touch by email or post